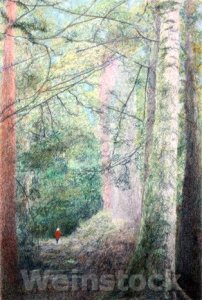 courtesy of arlenew.com
It is kind of a funny shift – suddenly right wing wedge issues – like gay marriage and immigration are not wedge issues any longer. In 2004, the GOP put gay marriage on ballots to help defeat John Kerry because they knew the outcry against it would be great. Now, the President can openly talk about it and receive popular support. Yes, it is almost a decade later but tolerance among the general population for marijuana legislation, gay marriage and better gun control is rapidly increasing. Could it be we are actually, finally at the dawning of the Age of Aquarius?
We have heard a lot about the shift – the end of the times – the new way – the Mayan calendar but what really is going on? Hang on this gets "mathy." Each of the twelve signs designated by the ancients to have the archetypal energy that emits from the Zodiac has an age associated with it. This corresponds with Astronomy's a
xial precession. Due to gravity, there is a
continuous change in the orientation

of
Earth
's axis of rotation as it goes around the Sun on the ecliptic so that the equinox times vary slightly each year. When I mean slightly I mean slightly – this change o
ccurs at a rate of 50.27 seconds of arc a year. Basically the equinoxes shift in time and location on a westward movement until it all comes back to the original spot. It takes a mere 26,000 years for the equinoxes to go back to their original spot. When you divide the 12 Zodiac signs by 26,000 you get astrological ages that last about 2167 years.
Of course, like all linear time it is hard to pinpoint exactly when each one starts and stops. Some people say the Aquarian Age started in the 1800's and some put it at 2160. I think it is a good bet that it is somewhere in between and we are feeling the effects now. Aquarius is all about acceptance, brotherhood, unity, equality. The shadow is detachment – I love all mankind but don't ask me to get too touchy-feely with any one in particular. So it is easy to take up causes but I want to sit in front of my computer instead of talking to my family.
Aquarius is quirky, future-oriented, logical, technologically adept and intelligent. However, ego and a penchant for dogmatism are in that mix as well. Expect more acceptance of people and their foibles and a feeling of unity and brotherhood– sorry Tea Party – technology that makes us now look like we are in the ancient Roman days but less one-on-one contact and more loneliness and loners.
It will be a mysterious new world that we are walking into but we should embrace the positive Aquarian energy and join together!