It always cracks me up when scientists, for whom I have terrific respect, act in accordance with  universal energy (something most cast aspersions on.) This is happening right now as the robot aptly named Dawn, approaches the dwarf planet, Ceres, and then continues on to Pluto, recently demoted from full planet to dwarf. Ceres, for years dubbed merely another asteroid in the belt near Jupiter, recently received the crown of planet. The debate is on whether to elevate her to full planet status.
What does this have to do with universal energy? Pluto in Roman mythology was Hades to the Greeks. Both gave him rulership over the underworld, the dark and mysterious other side to life. One of the great Greek myths involves Hades, Persephone, Ceres and the coming of winter. In the first iteration of the myth in, Hades (the Hidden One) abducts Persephone, also known as Kore ("the Maiden"). While held captive in the underworld, her mother, Ceres, the goddess of Agriculture, begins a worldwide search only to discover her fate at the hands of Hades. Ceres goes into the underworld and eventually rescues Persephone but while she is gone, nothing can grow and winter comes over the Earth. The only way she can recover her daughter is to promise Hades that she, Ceres, will return every winter to live with him in the underworld for several months. This was one of the earliest mythological explanations for the onset of winter.
As the years progressed and male hegemony of mythology and theology grew, Hades became less a bully and Persephone became a more willing consort to Hades, not the abducted maiden. The man became less of an evil element and the woman more wanton.
As the world begins to evolve toward sexual equality and we now see the rise of the Sacred Feminine in spiritual and religious circles, we see the imbalance in the mythology of the skies begin a process of rectification. Ceres, once just another asteroid, is now a dwarf planet perhaps on her way to full planet status. Pluto, once the great new planetary discovery of the last century, is now just a dwarf planet.
Dawn arrives in Ceres orbit in March she will find a cold, rocky, icy surface similar to the veneer of outer planets. However, there are some hopes that she may have liquid ocean. Will she give up her secrets or play coy? We do not know. Dawn will then head out to recently demoted Pluto to see how they match up in size, rotational activity and gravitational pull. That ought to be interesting because you know how men hate comparisons!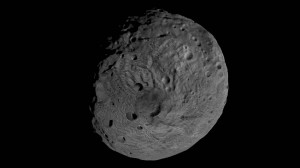 Face it Pluto, as Ceres rises in stature you are going to have to take equal or lessor footing. You can deny universal energy but not escape it.