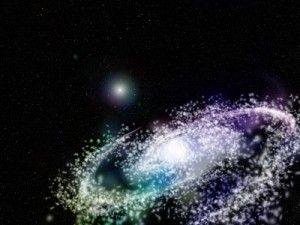 This evening at approximately 10 PM EDT, Uranus and Pluto will make the last of seven squares since they began this crazy dance in 2012. This is the last gasp of the Grand Cross that began in early 2014 and saw Saturn, Mars also at odds with Pluto and Uranus. The first two have moved on their way leaving just the slow movers still butting heads.
Uranus-Pluto is a clash of the titans of change – Uranus demanding quick action and Pluto, the master of bidding one's time and forcing change in his own good time. It has been a rough ride, just look around at the world and see the violent clashes of old and new.
The last time we saw a similar dance between these two was in the 1960's and much of the unanswered work of that time has come back to haunt us. We have new threats of nuclear proliferation, ugly race clashes, environmental neglect and sexual exploitation and discrimination. The good news is that we have made some progress from the last square but we have so much further to go!  However, growth only comes from pain and we have several chances this week to manifest great personal change.
At the time of the vernal equinox – the time on new beginnings – we will also see a solar eclipse, another harbinger of awakening. If you want another excuse to manifest change in your life, there will also be a new Moon.
In these few days before the Equinox, work on the long overdue personal changes you want to manifest. Think of the positive values of each planet at work here – Uranus thinks 20 years ahead of society so who do you want to be 20 years down the road? Pluto forces us to dig deeply and root out the negative to manifest true change. What attributes do you just need to throw out now? Pluto will help you find them.
photo courtesy of freedigitalphoto.net